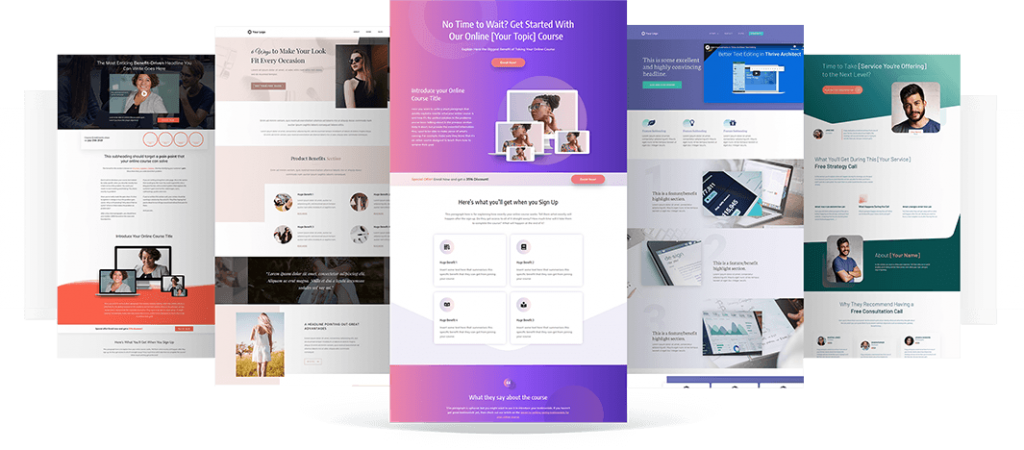 Landing Pages / Click Funnels / Lead Pages
Landing pages (sometimes called a Lead Page) and Click Funnels can appear very similar, but infact serve very different purposes.
Both work great in conjunction with either social media or paid for advertising.
Notice the call to action ?
A click funnel is a way of getting you customer to arrive at a purchase or obtaining an answer based upon their decission making. These most often are 2-3 pages (think of a flow chart) and the last page is the buy it now page for example.
Depending on how many products / services you sell, Click Funnels can be a simple job up to major investments. Simple Click Funnels start at £299 bolted on to your existing website (if possible)
Landing Pages is often a way of guideing your customer with information and using "call to action" prompts to encourage a specific outcome. This may be to contact you, arrange a call back, make a booking or buy a product/service. These are usually 1 page (but sometimes quite long (tall) and can equivalent of more than 1 page.
Landing pages start from £149 bolted on to your existing website (if possible)
If your business needs more enquiries / sales then arrange a call back to discuss your options
We aim to respond with 24 hours, please keep in mind our opening hours are Monday – Friday 9am – 4pm